Bipana has been at Papa's since the beginning of the year. She has come along in leaps and bounds and is a happy and delightful child who pulls on the heart strings of all who meet her with her engaging and warm personality, all this and only six years of age!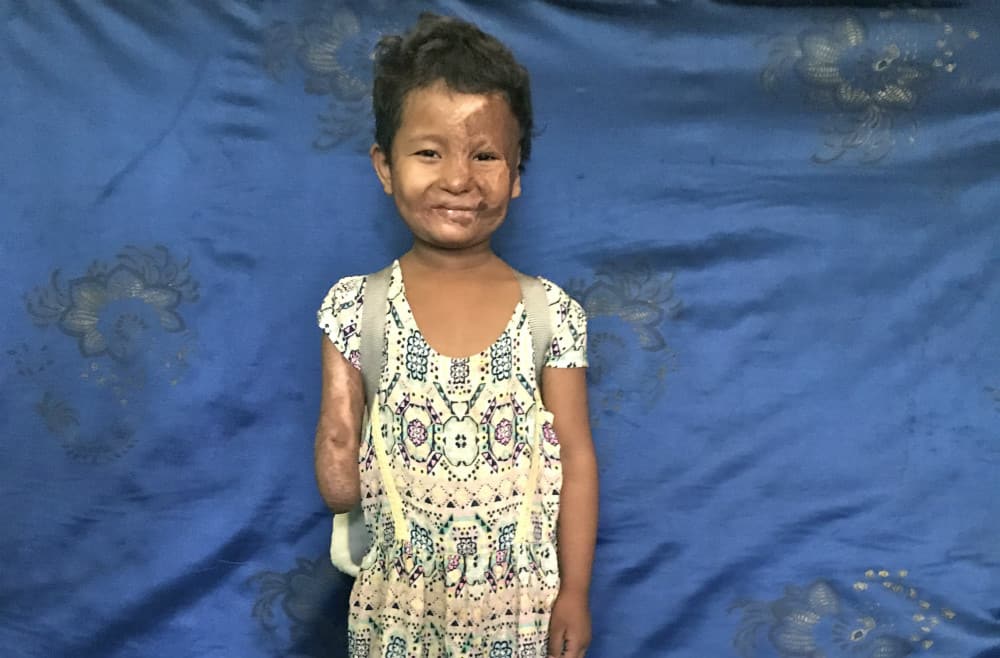 She has adjusted so well to life at Papa's. She thoroughly enjoys school where she is doing very well, her latest school report showed straight A's. She has brought a new dimension to Papa's Home and everyone is charmed by her gentle nature and sense of fun.
Recently members from BVS (Burns Violence Survivors) team, pictured here with Bipana visited Papa's Children's Home in Kathmandu to see how she was getting on. She was on the burns unit for many months and endeared herself to all the medical staff on the unit.
Bipana has an English sponsor through CHANCE and her future looks very bright.