Mr Yagya Lei Yogi and his wife Meena, returned from India at the beginning of August, as lockdown had been eased for a couple of weeks.  A precarious journey nevertheless during the monsoon!
Over 17 months ago they went to work in India to earn money to clear their loans in Nepal which had incurred very high interest rates.
During their time in India they stayed with other relatives in very cramped conditions, 12 in one house. Yagya Lei is partially deaf and has learning difficulties and both parents are illiterate. His wife went with him to make sure he was not cheated out of money they had both earned as farm labourers.  They left their two children, Deepak (son) aged 11 and Deepa their daughter aged 14 with relatives in Dang, Eastern Nepal.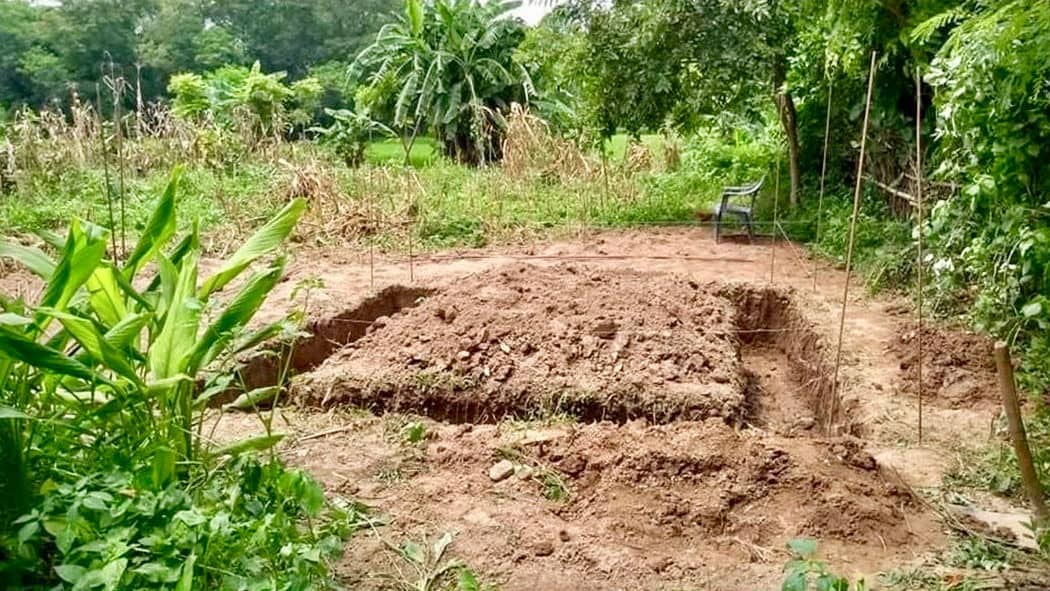 Then with work having dried up in India due to Covid-19 and lockdown from mid- March, they decided to return to Dang, but borders were closed and travel was impossible. The beginning of August when the border was opened between India and Nepal they spent their remaining savings on returning home to Dang.  On arrival, they first had to stay in quarantine for 1 month before being reunited with their children and other relatives.  Three weeks later, torrential rain washed away their home and they had nothing!
CHANCE heard of their plight through Grassroot Movement in Nepal (GMIN) one of our long-term partners on the ground. We immediately offered £1,000 for a new build of one large room for the family and with an additional £150 for new bedding. The build has been started, and will be constructed with proper foundations of rock and cement and will be on higher ground than the road so will not be affected in next year's monsoon.