Nepal is suffering in the most difficult times in terms of health and their fragile economy.
Covid 19 is in Nepal, the numbers reported are low at present, but little in the way of testing is being done to see who has the virus and they do not have the facilities to cope with the virus on a massive scale, such as ventilators, PPE, beds, doctors and nurses. Hospitals are not geared for such a pandemic and its consequences. There are no real measures in place and in the end, it is likely to be herd immunity which kills off the virus taking with it a high death toll!
Nepal has been in lock down for three weeks, which for them means everything comes to a grinding halt in their bid to earn a living and have food it eat! Families having little or nothing in reserve, literally going from hand to mouth means they are close to starving. Thus bringing another crisis to Nepal.
With the government stopping vehicle movements since the lockdown, it has made travelling more difficult for migrant workers who came to live and work in Kathmandu to earn a wage and to educate their children, who now find themselves trying to return to their towns and villages, as they are more likely to find food from the farming communities. They are making this journey on foot, carrying what few possessions they can, men women, children and the elderly leave Kathmandu for this perilous journey which can be as far as 150 kms away from the city. It is a slow process and under real hardship with little water and virtually nothing to eat on their journey.
The government has been slow to react and although beginning to seek out the most needy and deliver food, the content of their food parcels is limited and not getting through quickly enough.
Three of our partners on the ground in Nepal, SHENPEN – MOUNTAIN HEART NEPAL (MHN) both in Kathmandu and Sapana Village Social Impact in Chitwan are making up food parcels for families of 5 which will last approximately for two weeks. Each organisation has slightly different contents, but in the main the food parcels contain rice and beaten rice (a dried rice traditionally eaten in Nepal), lentils, tea, salt, sugar, cooking oil, whole wheat flour, spice, Horlicks (a nutritional supplement for children) and soap. CHANCE has supported around 150 such food parcels thus helping 750 people to date. Another mission with MHN will be leaving this week. Each distribution follows social distancing and the names of the neediest are channelled through the Mayor and local government in that area.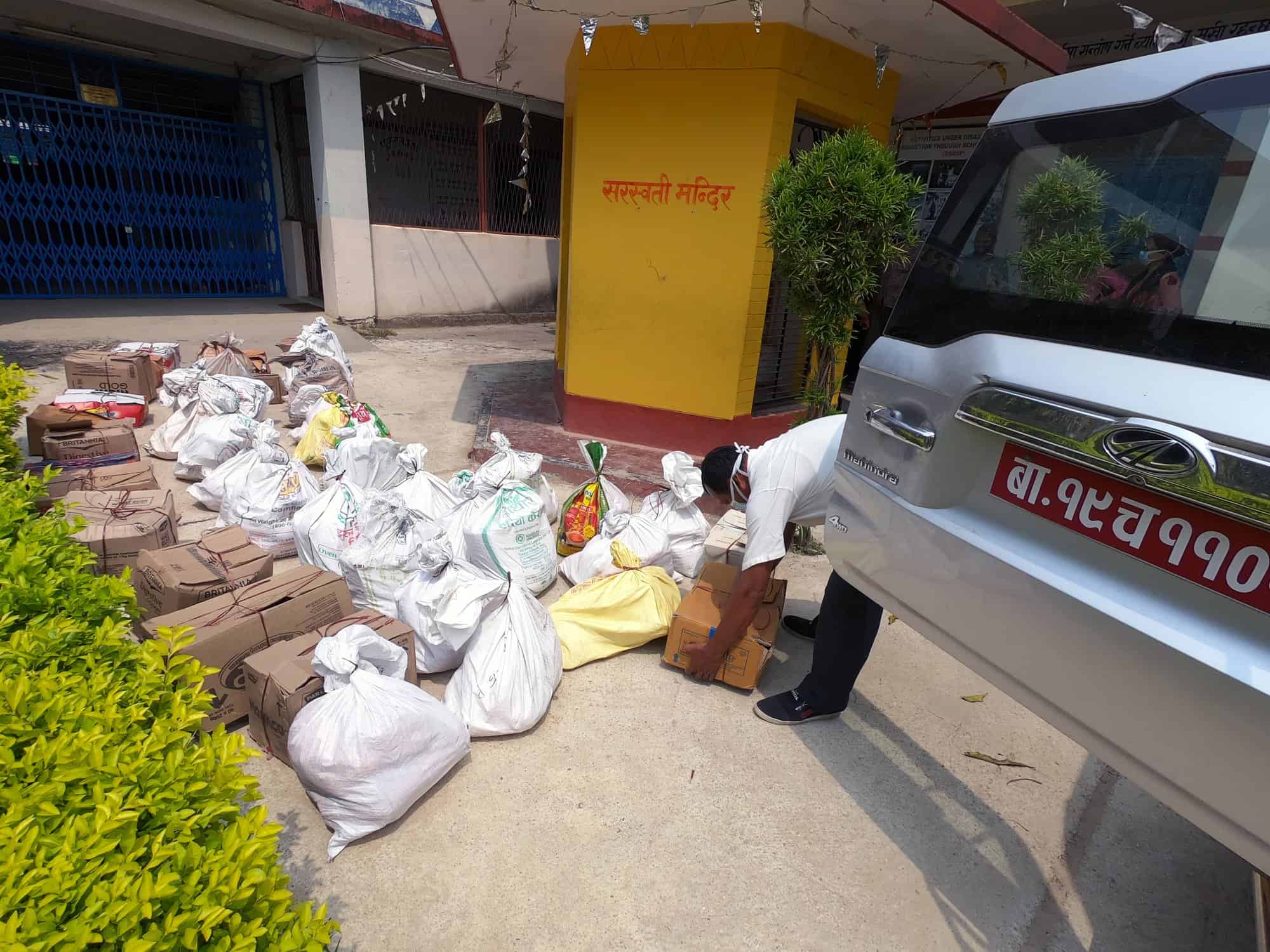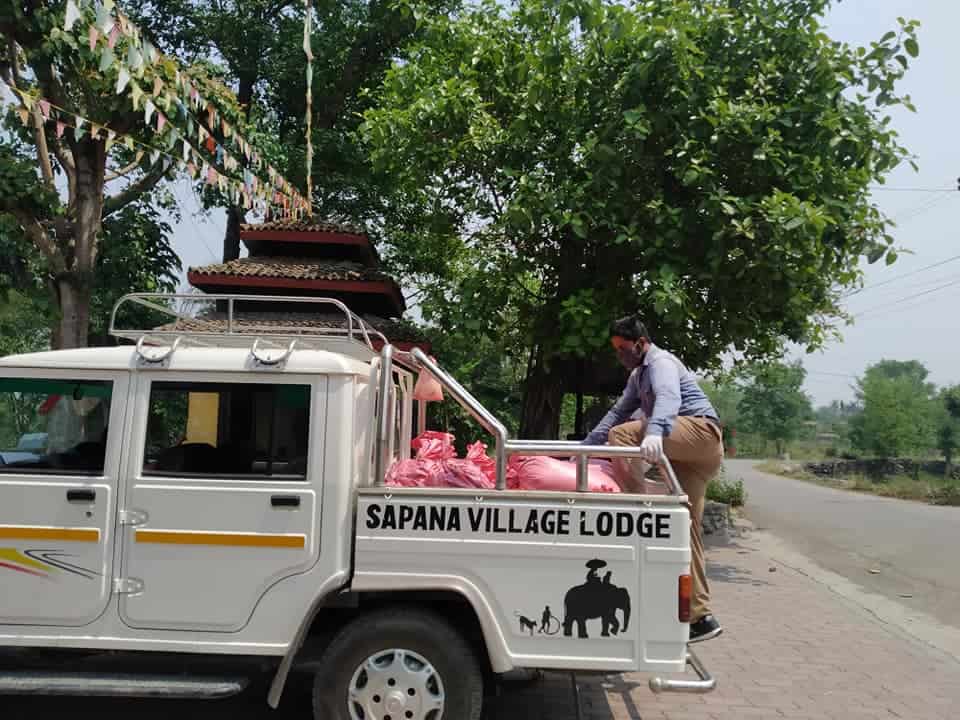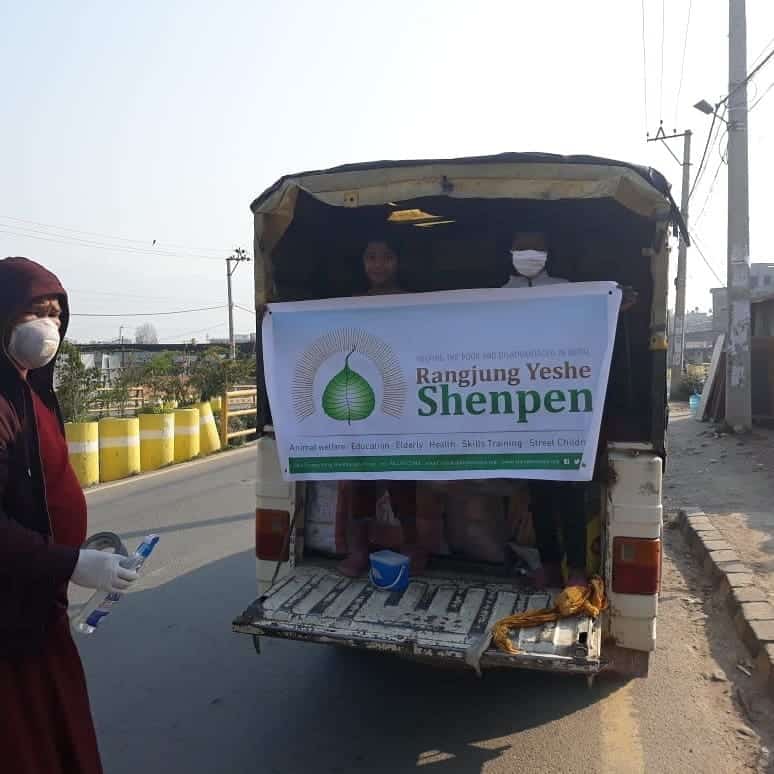 The country holds its breath to see what happens with the spread of Covid-19 and starvation.
Please, please, we need donations to enable us to keep supporting our partners who are working tirelessly to make a difference to many families' survival! No donation is too small. To give you an idea of our help, £1000 will feed 45-50 families for two weeks. Each food parcel is between £18-£20.
If any of our supporters would like to donate through our website, then click donate, the time is now!
My heart weeps for their situation, so tragic, people are starving!
I am acutely aware here in the UK we too are suffering greatly, so I know it is a big ask and would be incredibly generous of you. I hope in these unprecedented times you are all managing to keep positive and are adapting to the times we are all experiencing. Stay safe.
Barbara