We are delighted to have our third school built by Grassroot Movement in Nepal (GMIN).
Rosy and Peter Gent from London came across our website and liked what they saw!  They asked if they could fund a school building through CHANCE and in May it was completed. The children are enjoying being in their new classrooms.
I am so happy about this new school, which Grassroot Movement in Nepal (GMIN)  have built, this being their 42nd school since 2009! The new school wing is on the site of the existing school buildings called the Shree Siddheswori Secondary High School, located in Sanney village, Vidhyapur, in the Surkhet District. The school is two hours' walk from the closest motorable road so many of its students have up to a two hour walk to and from school each day!
GMIN's president/volunteer, Bidya Bajracharya was there to cut the ribbon at the official handover of the new wing.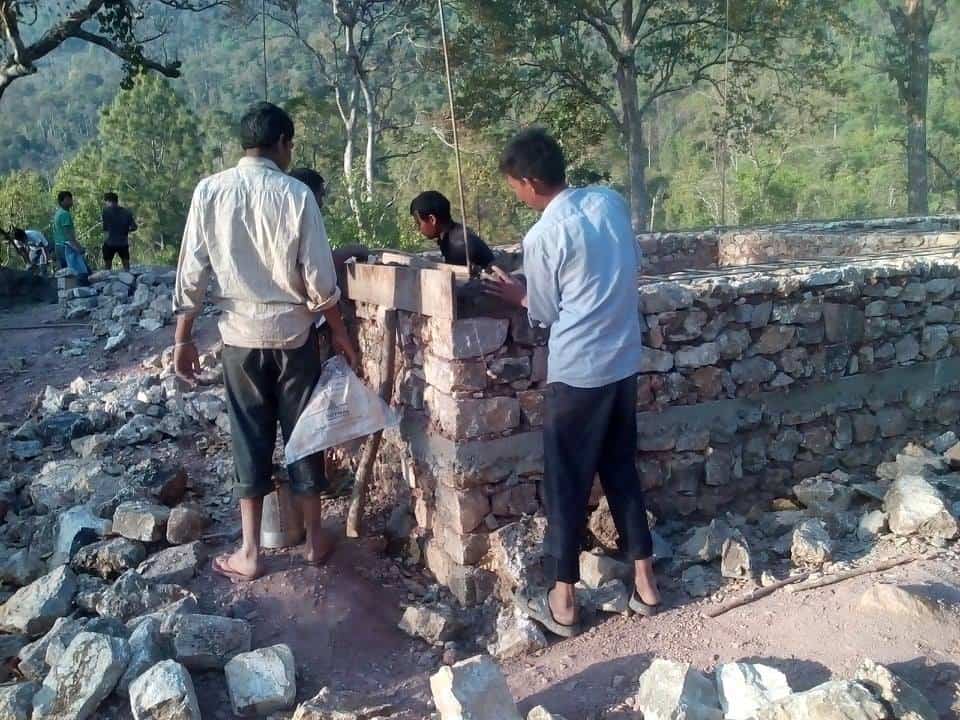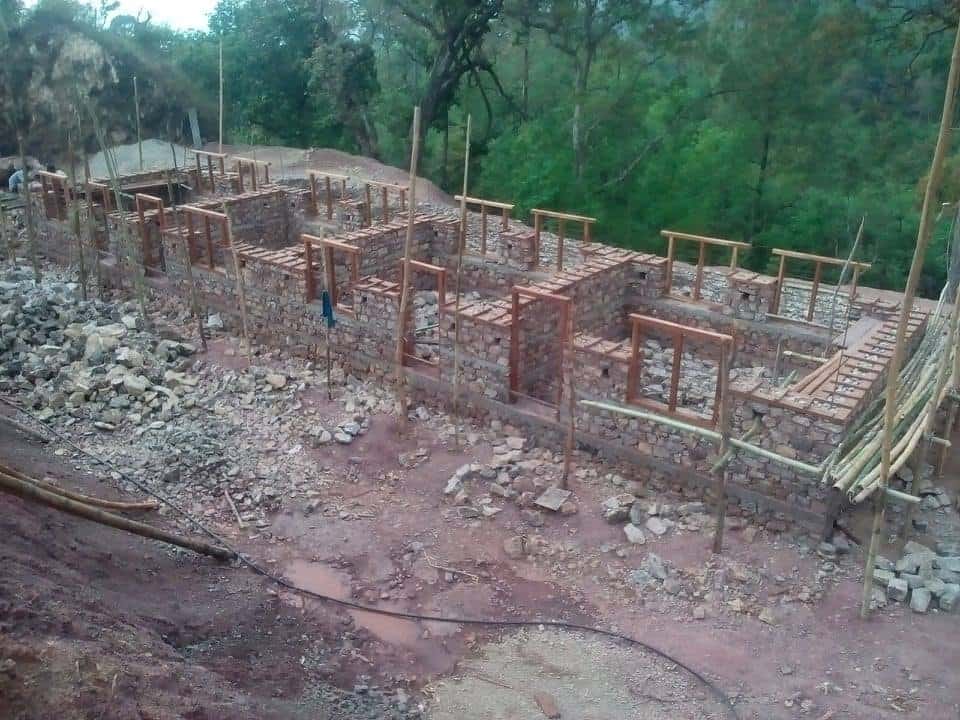 The school was severely damaged in the 2015 earthquake and each monsoon brings further damage so the buildings were deemed unsafe. Now we have the  new wing which will be called the 'Annapurna Wing', a name chosen by Peter and Rosy who in 1996 trekked the Annapurna circuit. They choose the name 'Annapurna' as for them it signified their greatest achievement in physical effort. Rosy said "One cannot help but absorb something of the spiritual heart of Nepal. We will always remember the warmth and friendliness of the Nepali people. Funding the school, we hope to express our gratitude for the amazing experience we had."  You have certainly done that Peter and Rosy!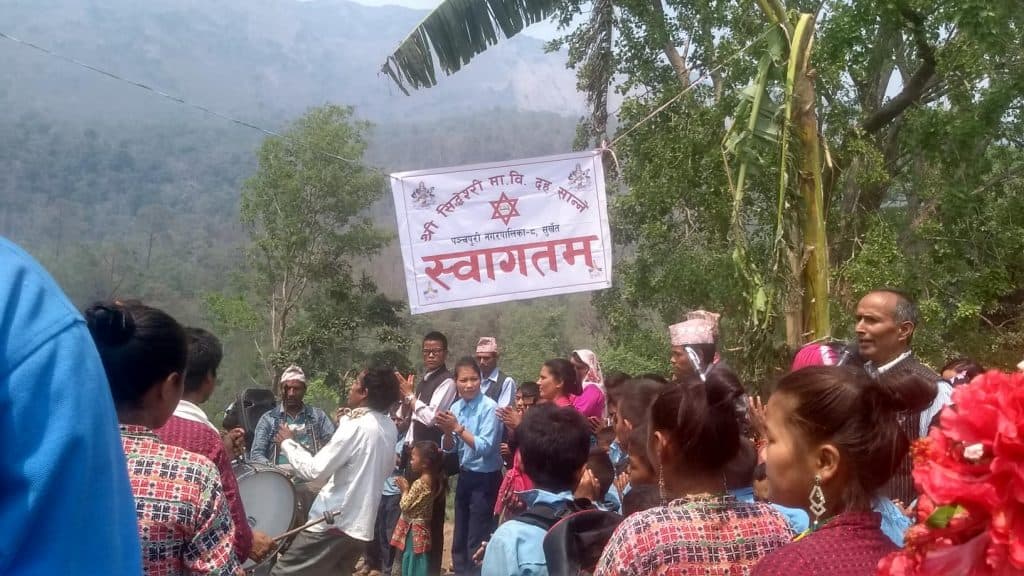 The total number of students in the school is 354 and runs grade 1 to 10. There are 10 teachers of which 7 are paid by the government and 3 are funded by the villagers.
To fund a school of this type costs between £7,500 – £8,500.  The gift of an education is a gift that will give a child a chance of making something of their lives. Rosy and Peter donated £6,000 and with gift aid, brought the total to £7,500 which was the cost of this school.
If anyone would be interested in funding such a school please email us at:  info@chancefornepal.org