Sneha's Care's team started their Anti-Rabies vaccinations, funded by CHANCE for NEPAL  in Lalitpur Metropolitan City. 
This is our second year of support to this brilliant organisation. We are most impressed by all they do for all animals, not just dogs.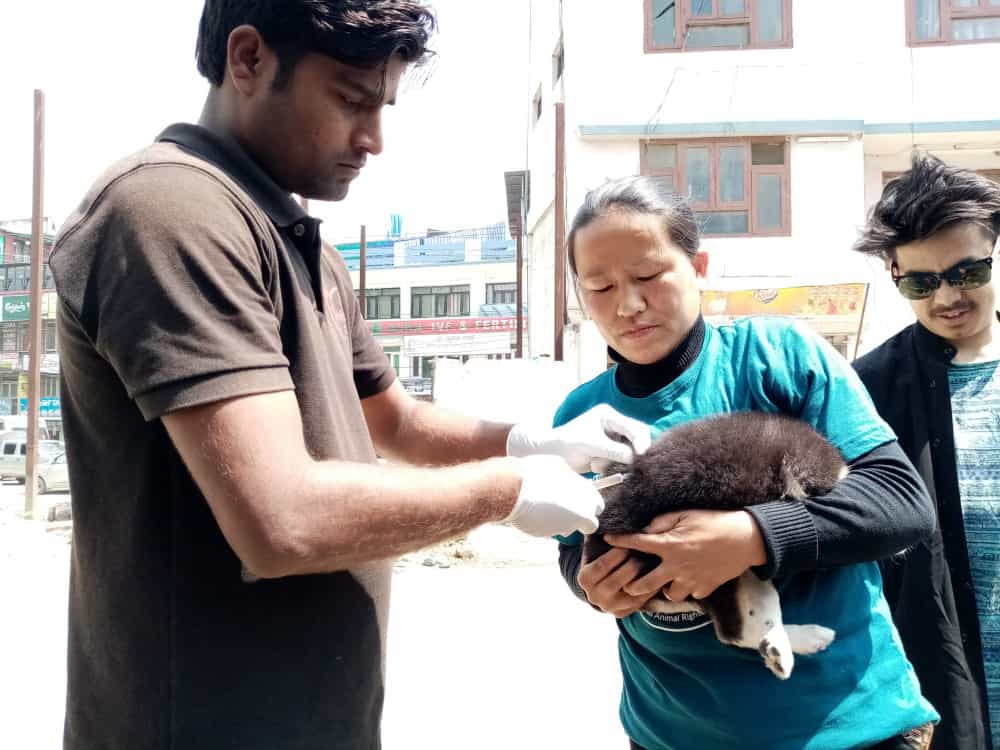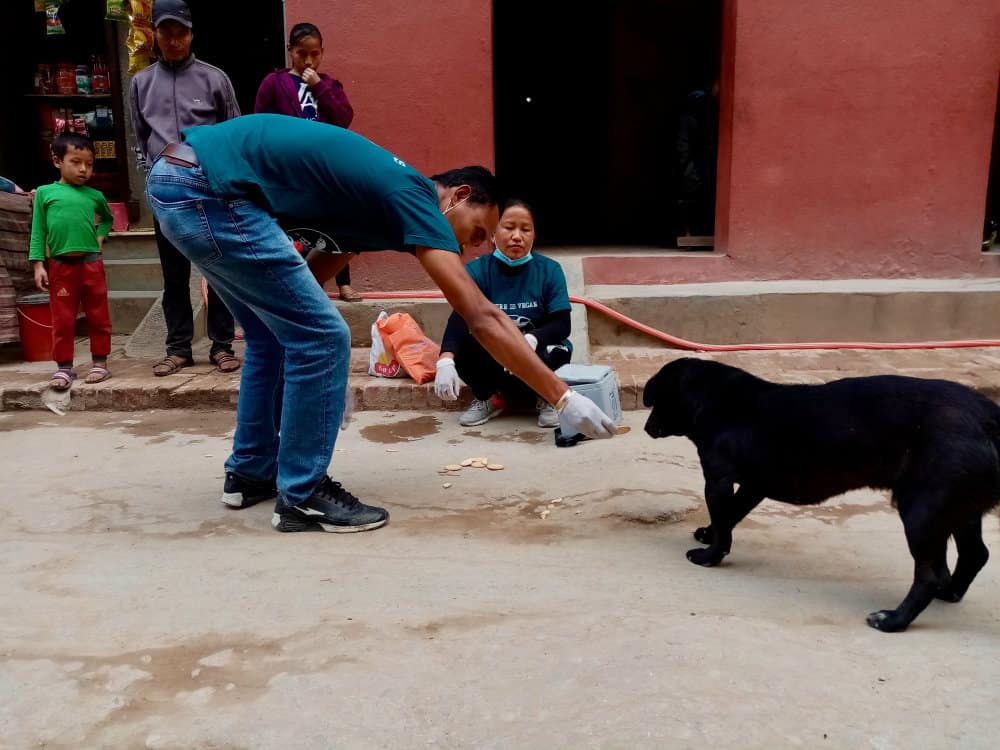 Street dogs are enticed with a biscuit
The target is for over 1500 dogs to be vaccinated. This is a fantastic organisation with progressive ideas and Sneha Shrestha the founder is totally devoted to rescuing injured dogs, spaying and vaccinating, making them well again and then released back on the street.  
Sneha says,  'The Nepalese government has pledged to end rabies by 2030, but dog-bite cases are rising every day.  We are doing our best to help make our country Rabies Free.'  
Rabies, according to the World Health Organisation, causes 59,000 agonizing and painful deaths globally every year, one person every nine minutes, mostly children and the poor.  
Vaccines help prevent many illnesses that affect dogs. Vaccinating dogs has long been considered one of the easiest ways to help him live a long, healthy life and also to reduce the contagion of these major diseases.